Electric aircraft arrived in Kāpiti
On Friday 11 June 2021, an electric aircraft arrived at the Kapiti Aero Club, Paraparaumu, Kāpiti Coast. The electric aircraft, the first of its kind in Aotearoa New Zealand, is a two-seater Pipistrel Alpha Electro.
Training aircraft
Designed as a flight training aircraft, the Alpha Electro is made in Italy and Slovenia. The aircraft is owned and operated by ElectricAir, the Aotearoa New Zealand all electric airline, and has been named "Rerenga Hiko", te reo Māori for "Flying Electric".
ElectricAir are based at Christchurch Airport. They are on a 10 day 'flying' visit to the Kapiti Aero Club. ElectricAir are offering introductory trial flights. (Unfortunately, all trial flights have now sold out.)
Electric aircraft specifications
Electric motors are significantly more efficient than their combustion engine equivalents. Typically, electric motors are more than 90% efficient. Whereas petrol engines are around 25% efficient. Weighing just 20kg, the electric motor has greater service internals of 2,000 hours.
Quieter aircraft
Another benefit of the electric aircraft motor is the reduction in noise. If we compare fossil-fuel aircraft to the Alpha Electro, the electric aircraft is about 70% quieter. There are two lithium battery packs. One pack sits just behind the motor. While the other is positioned behind the seats.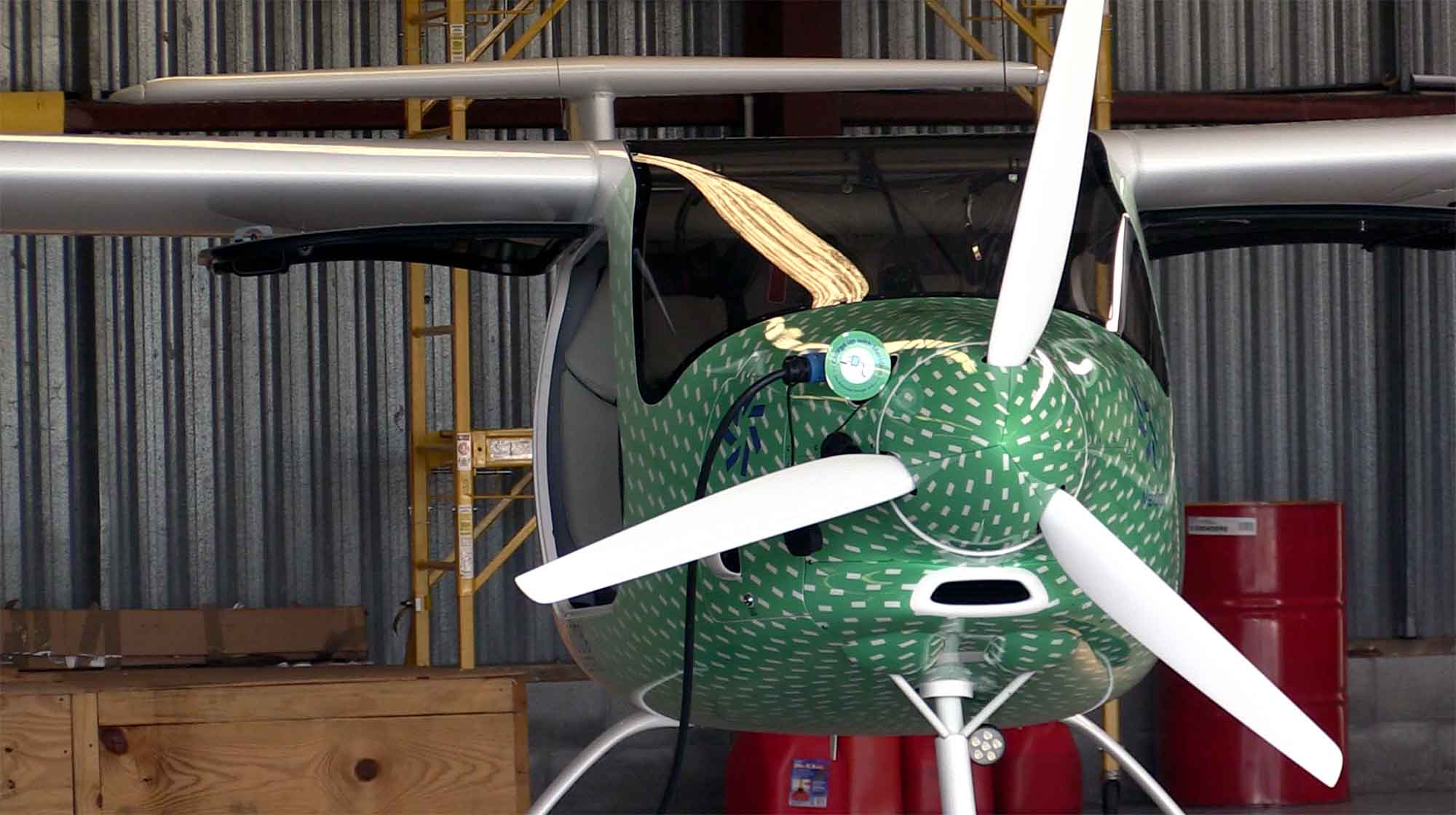 Rerenga Hiko specs
Rerenga Hiko has a range of about 90 minutes flying time. A type 2 charging port can be found near the front of the aircraft. Charging takes around 45 minutes using a 20kW fast charger. This quick turnaround makes it ideal for pilot training.
Reducing emissions
Almost all training flights for a private pilot's license, or microlight, permit are under an hour. Estimates suggest the Alpha Electro is able to replace around 90% of typical training flights – thus 90% of the emissions that go with it.
Summary
To conclude, ElectricAir are leading the way. Electric aircraft are the future. Less pollution. Less noise. More benefits. Let us hope other airlines follow suit soon.
Further reading